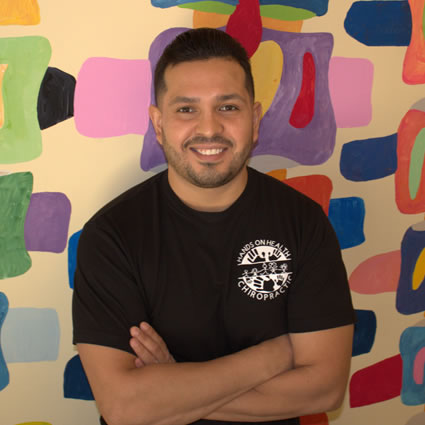 Meet Dr. Tony Acosta
Dr. Tony's journey in Chiropractic started when he was in the 3rd grade, after a brief yet traumatic experience. He was recommended to a Chiropractor for rehabilitative treatment and became enamored with the practice member care, education and joy he received from being under chiropractic care.
After attaining his bachelor's in biology from UTD in 2015, Dr. Tony focused on being an educator for High-School students, however; He returned to his true calling and graduated from Parker University in 2020 with his Chiropractic degree. He is the oldest of his four siblings and does his best to serve as a role model and guide to others who want to achieve their potential.
EMAIL DR. TONY »

Outside the Office
On his time off Dr. Tony enjoys watching baseball games (Go Texas Rangers) and enjoy the company of his wife and his son; together they go on weekend adventures, evening runs and riding bicycles.


Dr. Tony Acosta | (817) 421-4775